[ad_1]

Humatics, Siemens receive MTA UWB train-positioning contract; SimplyRFID offers inventory-management guide for wine sellers; InnovationLab, Trelleborg integrate printed sensors in logistics app; New Boundary offers IIoT monitoring solution; Laird Connectivity, Memfault partner on IoT/Bluetooth debugging platform; RFID use boosts plastic pharmaceutical bottle sales.
Aug 05, 2021Presented here are recent news announcements regarding the following organizations: Humatics, Siemens, the New York Metropolitan Transit Authority, SimplyRFID, InnovationLab, Trelleborg Sealing Solutions, New Boundary Technologies, Laird Connectivity, Memfault and Future Market Insights.
Humatics, Siemens Receive MTA UWB Train-Positioning Contract
Siemens and  Humatics have been awarded a contract worth $14 million by the  New York Metropolitan Transit Authority (MTA) to develop an ultra-wideband (UWB) solution throughout a span of 14.5 months. This expands on the success of a 2019 pilot that determined the effectiveness of using UWB in conjunction with communications-based train control (CBTC) systems, the companies report. This work is expected to deliver an interoperable UWB specification enabling competition, expand the UWB ecosystem and build the foundation for UWB use in New York City.
"Humatics is pleased to work with the MTA, our pilot partner Siemens and the broader mobility community to continue to advance next-generation transit technologies," said Shawn Henry, Humatics' CEO, in a prepared statement. "Our 2019 pilot, along with other projects, has demonstrated the capabilities of UWB in train control, and we're excited to deliver interoperable UWB technology that will enable competition and promote innovation beneficial to the MTA and the New York City ridership. This project demonstrates the commitment of the MTA to UWB technologies and establishes an interoperable solution that is critical for accelerating signal modernization."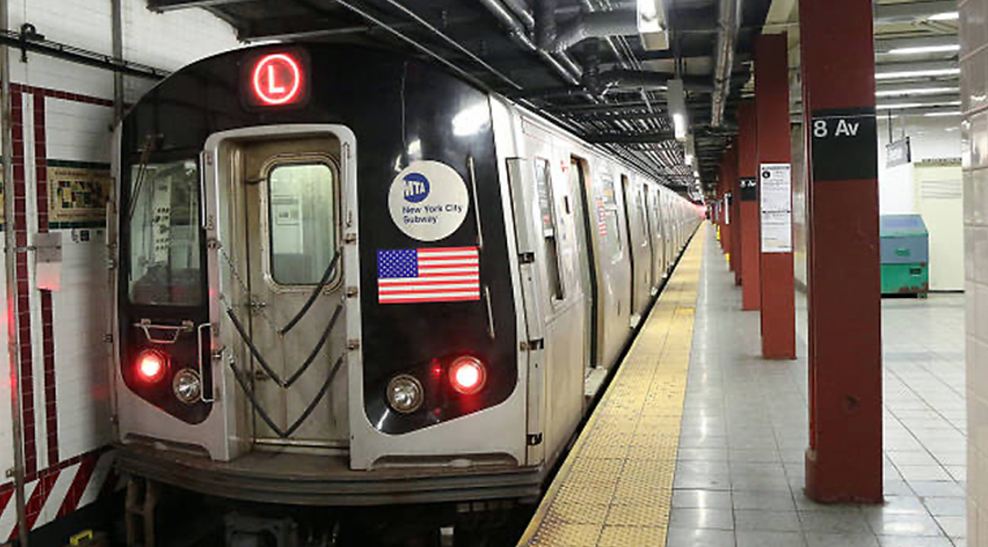 Upgrading the city's subway system with UWB and CBTC technologies is expected to boost system reliability and availability, increase capacity and improve the passenger experience. The company plans to build upon its 2019 UWB pilot, during which 5.5 miles of track and four trains were outfitted with UWB technology that passed train-control functional testing. The system was deemed safety-certifiable by independent assessors and has accumulated more than a million hours of operation. The pilot showed UWB equipment can replace several pieces of traditional CBTC positioning equipment, and that it is easier to install and maintain, reducing operating expenses.
In New York City, Humatics explains, UWB is the primary positioning sensor used by the Humatics Rail Navigation System (HRNS), a replacement for traditional railway odometry sensors such as tachometers, transponders and doppler radars. The HRNS is a navigation system based on sensor fusion algorithms that leverage sensors to solve navigation problems. According to the company, UWB is fused with sensors, such as inertial measurement units and the global navigation satellite system, to provide precise position, speed and acceleration data to train-control systems. These include CBTC, Positive Train Control and the European Rail Traffic Management System.
SimplyRFID Offers Inventory-Management Guide for Wine Sellers
SimplyRFID, a software and hardware development company that makes radio frequency identification tracking systems, has  written a guide explaining how wine cellar companies can manage stock using RFID for less than $300 per month, using its Wave RFID solution. Businesses that deal with consumable stocks like food and beverages require inventory control, the company explains, without which they risk a shortage of stocks, as well as overstocks and other costly problems.
Moving wine to take inventory can upset sediment and disrupt the aging process, SimplyRFID explains, and it takes a long time to check each bottle. The process involves finding and scanning each barcode, then returning bottles to their proper places on a shelf. With Wave RFID, the company says, it takes seconds to record total bottle count by stock-keeping unit (SKU), variety and year. Bottles can be located by region, brand or bottler, and users would place a tag on a bottle, then scan its SKU via Wave, along with the RFID tag. If the SKU exists in the wine database, all details about that product will be loaded into the handheld device.
With this technology, SimplyRFID reports, employees can determine stock levels and make appropriate suggestions about wines in stock. The firm also offers its Popsicle RFID Flag Tag, designed for application to the neck of a wine bottle, which has a clear liner allowing users to see writing, and which is not impacted by a bottle's material. Users can apply Popsicle tags to wine bottles via a peel tab.
The tag's handle is narrow, SimplyRFID reports, making it suitable for wine bottle necks. Using Wave RFID, restaurants can obtain an accurate daily count of wine and liquor inventory within minutes, the company indicates. At closing time, employees can account for any wines that may have gone out of stock, then update the menu to reflect the available selections.
InnovationLab, Trelleborg Integrate Printed Sensors in Logistics App
InnovationLab, a provider of printed electronics, has announced that it has been working with  Trelleborg Sealing Solutions to integrate its printed sensors into a new logistics application. Trelleborg's IntelliStok inventory-management system, the company reports, is designed to eliminate the need for manual item scanning, thereby saving time, increasing efficiency and reducing costs. IntelliStok works with existing kanban-based systems to provide real-time inventory tracking of the company's sealing products.
The solution utilizes printed pressure sensor matrices from InnovationLab, which are placed inside a warehouse's existing storage bins. The sensors weigh the products in each bin and wirelessly transmit this data to the cloud. "This was a challenging application," said Domenico Tucci, Trelleborg Sealing Solutions' IoT solution architect, in a prepared statement. "As our seals can weigh less than 1 gram, we needed a sensitive, cost-effective system that could reliably provide accurate information. InnovationLab worked closely with us to develop a solution that exceeded our expectations and then manufactured the sensor matrices for us."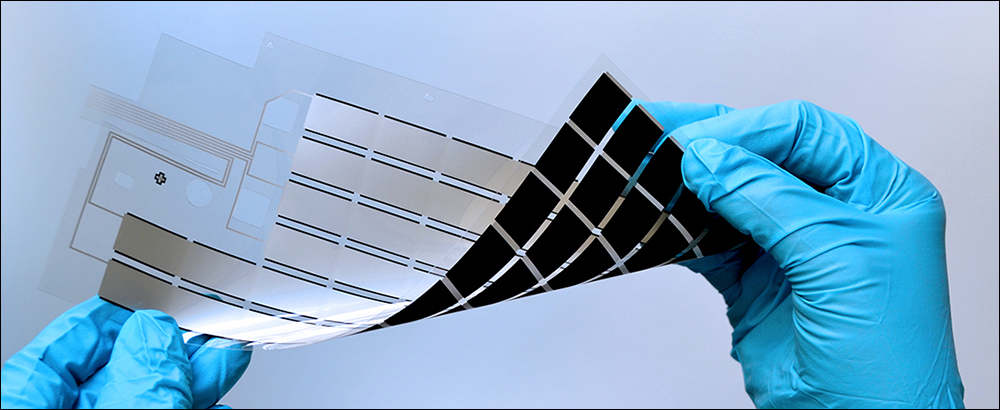 "We provide tailored solutions for our customers' challenges, from the initial concept to the industrial production of the final product," added Luat Nguyen, InnovationLab's managing director, in the prepared statement. "Our expertise is based on an in-depth understanding of materials, processes and printing technologies. For Trelleborg, we researched and analyzed possible solutions, then designed and manufactured the optimal sensor matrix that met their specific needs." Trelleborg says it set multiple requirements for the sensor matrix material, such as low cost and sufficient durability, in order to prevent deformation or creasing during use. InnovationLab undertook detailed research and testing of various materials until it identified one that could meet all of the criteria.
Trelleborg offers IntelliStok as a service to its customers. The solution triggers orders automatically for the replenishment of stock, directly in Trelleborg's systems. Customers receive an email informing them of their order, and the stock arrives shortly thereafter. For Trelleborg's customers, there are five standard-size sensor units available, which fit most bin types. The sensor matrices are integrated into a module that incorporates a microcontroller, a Wi-Fi chip for wireless connectivity and a 3.6-volt lithium battery.
New Boundary Offers IIoT Monitoring Solution
New Boundary Technologies, a provider of Internet of Things (IoT) and machine-to-machine applications, has announced the launch of RemoteVista, its Industrial IoT remote-monitoring solution powered by the company's RemoteAware software. The application can monitor and control a range of indoor and outdoor sensors and equipment from anywhere via a single-pane-of-glass dashboard. With RemoteVista, New Boundary reports, the RemoteAware technology powers OEM solutions for distributors, resellers and systems integrators.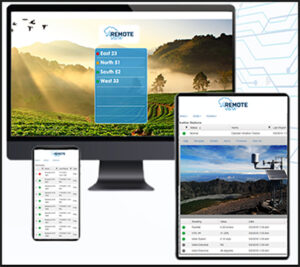 According to the company, RemoteVista offers Web applications for smartphones, tablets, laptops and PCs, with no coding or in-house…
[ad_2]

Read More:RFID News Roundup | RFID JOURNAL