[ad_1]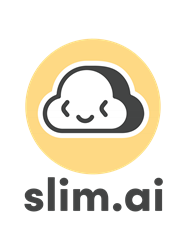 This advisory board is an All Star team of DevOps. They saw something compelling in our vision, and they want to contribute to making it a reality.

BOSTON (PRWEB)
August 19, 2021
Slim.AI, the developer experience platform for cloud-native applications, today welcomes some of the most influential voices in cloud native application development to its newly launched strategic advisory board. The group brings experience from industries including hyperscale cloud, developer-first, enterprise software, networking, SaaS (Software as a Service) and security.
Slim.AI is preparing for the fall launch of its SaaS platform designed to enable consistently applied container best practices for developers and DevOps teams throughout their organizations.
Providing strategic counsel and insight to Slim.AI, the advisors are:

Kelsey Hightower, strong open-source advocate focused on building simple tools that make people smile and demystifying complex technologies.

Geva Solomonovich, CTO, Global Alliances, for Snyk. Solomonovich's experience spans from Fortune 500 companies to building startups from scratch, including building Snyk from a 10 person company to a multi billion dollar "dev first" security company, and FraudSciences which was acquired by PayPal and featured as the headline story in the book "Start-Up Nation." He brings a passion for intersecting business and technology, and for building ties and partnerships in the DevOps ecosystem.

Kit Merker, COO of Nobl9. Merker has been involved in cloud native, DevOps, and enterprise software for over two decades. He has taken a community-driven approach to adoption as part of the Kubernetes project, SRE Meetup, and SLOconf.

Ellen Chisa is a founder, angel investor, and engineer. She co-founded Dark, a programming language coupled to its editor and infrastructure. She is currently founder in residence at boldstart Ventures.

Tapasvi Moturu, Vice president, Fellow Engineer and Chief architect for Core Platform at Intuit. He is well known to have designed the micro front-end platform at Intuit, which has dramatically improved productivity and fostered innovation. Tapasvi brings an end to end solution mindset and leads development across application, services, persistence, big data & site reliability.

Brendan O'Leary, senior developer evangelist for GitLab and member of the governing board of the Cloud Native Computing Foundation (CNCF). O'Leary interacts with developers across the globe and at conferences as well as online and co-creates with the open-source community on the most impactful projects in the ecosystem.

Martin (Marty) Brodbeck, CTO for Priceline. Throughout his career, Brodbeck has led companies through mobile, cloud, big data, cyber security, infrastructure, content and product engineering changes that have driven new revenue, costs-savings and productivity gains across enterprise companies.

Ambrosia Vertesi is a people and operations executive responsible for the people and cultural growth at hyper growth scale for organizations like Hootsuite and Duo Security. She is also the co-founder of HR Open Source, a global practitioner community dedicated to open sourcing future of work strategies. Currently, she is the Operating Partner at Operator Collective, a VC fund dedicated to investing and accelerating tech companies run by founders with diverse backgrounds.

Dheeraj Khanna, cloud engineering and security leader and a former vice president of cloud engineering and product security at Tenable. Khanna is a highly technical, adaptable and detail-oriented executive with 15+ years of IT experience with a recent focus on SaaS, SRE and DevOps management.

Biswa Panda, vice president of engineering at Exabeam, leading the engineering team for the Security Analytics product. Panda previously was the head of engineering for Cisco's Cloud Security business unit, leading a high growth business in the cybersecurity space in a corporate startup environment. He was leading the development of a cloud-native SaaS service to help customers transition from traditional on-prem security into a cloud delivered SaaS model.

Rachael McCarthy, a leading strategic business advisor for high growth technology companies. McCarthy was previously the CFO of CloudLock Inc., acquired by Cisco Cloud Security. To her role, McCarthy brings over 25 years of experience advising and working with high growth technology companies in various leadership roles, including board member, business advisor, CFO, general counsel and vice president of business development.

Jono Bacon is a leading community and collaboration strategy consultant, author and speaker who has partnered to guide and build powerful, productive communities and teams. In addition to Slim.AI, he is an advisor and investor at Coda, Mautic, AlienVault, Commsor, Moltin, HackerOne and Underscore.VC.
Read more about the Slim.AI advisory board in our blog post.
The enthusiasm of these industry leaders in joining the advisory board underscores the critical need for what Slim.AI is building: a cloud-native developer platform that automates container best practices and streamlines container lifecycle management. The goal is to help application developers accelerate and automate the production, operation and management of containerized applications. According to a recent Gartner report, increasing adoption of cloud-native applications and Infrastructure will drive growth as container management revenue is expected to reach $944 million by 2024.
"This advisory board is an All Star team of DevOps," said John Amaral, CEO and co-founder of Slim.AI who points out that the advisors are actively engaged in all aspects of the product development process for the company. "They saw something compelling in our vision, and they want to contribute to making it a reality. Putting the power of container best practices into the hands of every cloud native developer by removing complexity will drive adoption and market opportunity, and the guidance of this stellar group is central to making it happen."
About Slim.AI

Slim.AI is a developer-first company that helps developers create, build, deploy and run their cloud-native applications more efficiently. The unique approach used by Slim.AI moves the focus on container optimization upstream in the DevOps lifecycle, giving developers the tools they need to author, manage and ship production-ready containers efficiently and effectively. More information at https://slim.ai and @SlimDevOps.

# # #
Share article on social media or email:
[ad_2]

Read More:Cloud Native All Stars Join Slim.AI Advisory Board to Drive Adoption of Container Best